Waking up at 6am isn't the usual Sunday morning for a teenager, but the cadets from Slough squadron were up for the challenge of Wing Activities Day. Ready to compete, we arrived at Edward Brooks Barracks prepared to engage in the competitive spirit of Thames Valley Wing. As Slough squadron's team captain, Sergeant Pusey was already motivating the cadets: "This is a great opportunity to boost the confidence of three of our new cadets." The new cadets at Slough squadron had been preparing and training for this opportunity to demonstrate how much they have improved over recent months, and were excited to participate.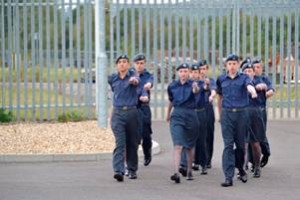 Parade nights were dedicated to the improvement of the drill squad's marching, and Slough squadron took pride in seeing their teamwork and enthusiasm. This extensive preparation not only took place on parade nights, but extended into the cadets' own time. Slough's cadets proved exemplary commitment by attending weekend dress rehearsals to perfect the drill sequence. One of the less experienced cadets, Ian Tuazon, commented on the benefits of drill: "Doing drill shows discipline and makes us proud to be in uniform and representing the Royal Air Force." Outstanding effort was shown by the cadets to adapt to the changes in how to execute drill, and the hard work paid off.
The resident photographer at the squadron, Sergeant Crockett, was attached to his camera in the lead up to Wing Activities Day and looking forward to expanding on his school photography studies and using those skills in the ATC. He was fortunate enough to visit Akrotiri, Farnborough Air show, 612 Volunteer Gliding School and Aachen in Germany. This was not only a chance for the Sergeant to improve his skills and expand his portfolio, but was an enjoyable experience that he is looking forward to repeating next year.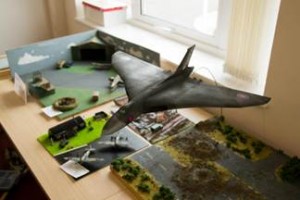 The 153 (Slough) squadron website was updated for entry into the website competition at Wing Activities Day.  The preparation for the competition included adding further functionality to the website such as a calendar so that cadets can check what uniform they will be wearing on the next parade night.  Furthermore the design was revamped by a team of cadets who put time in to complete the work at the squadron and in their own time.  Training resources were created to assist our newer cadets with their uniform, drill and to get them through their basic training.
Wing Activities Day was an exciting event that 153 Slough squadron was fortunate to participate in and build the skills we have acquired by being members of the Air Training Corps. For the newer cadets it was the first event they had been in attendance with cadets from other squadrons, and the opportunity they had to meet a wider range of people was one that they were keen not to waste.