Want to make a difference?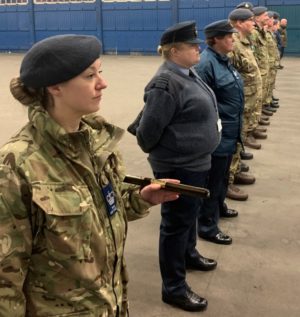 We are always keen to welcome new adult volunteers to our ranks, either in uniform roles or as a Civilian Instructor, all we ask is a few hours of your time each week.
After your DBS and security checks with some initial training to enable you to work with young people we will start to develop your skills and provide you with training and qualifications at no cost, so don't worry that you don't know much about the activities we offer – we just ask you to be keen to learn and to do your best for the cadets at all times.
Once you have become an accredited volunteer, more specialised courses become available – these include adventure training, sports, shooting and professional skills. Volunteering in the cadet movement can even lead to a recognised qualification in youth leadership and training.
To find out more about staff vacancies or the Staff Induction Briefings, contact Thames Valley Wing Headquarters on 01235 547 990 for more details.