Grants are on their way to West Oxfordshire communities to help with projects commemorating World War One.
A variety of projects are taking place after West Oxfordshire District Council invited communities to apply for funding of up to £500 to help mark the centenary of the War in 2014.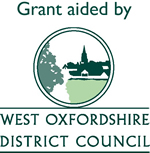 Cllr Richard Langridge, Cabinet Member for Communities and Culture, said: "We are proud to support communities with grants of this nature and have been very keen to support communities in marking this significant milestone in world history. We look forward to seeing the projects come to fruition."
Among recipients are the 2120 (Witney) Squadron Air Training Corps, who will use their grant to clean and tidy war graves and lay wreaths in memory of the fallen in Witney and surrounding villages, with permission from the Commonwealth War Graves Commission and local Churches.
The 30-strong team of Air Cadets, aged from 13 to 18, will start the restoration project in July and are also using some of the funding to organise a raffle, with the first prize of a half-hour flight in a biplane. Proceeds will be used to help them extend the war grave restoration project longer-term.
The Squadron's Civilian Instructor Justin Meadows said: "Tending to the war graves is something we've wanted to do for some time and we wanted to organise the raffle with a prize of a flight to pay tribute and remind people of the airmen who lost their lives in the War. The funding means we can approach the project on a bigger scale than we could have hoped for, so we're very grateful to the Council for its support."
Anyone wishing to purchase one of the Air Cadets raffle tickets can do so by visiting the Squadron's stand at the Witney Carnival on Saturday 12 July 2014.