At each squadron within Thames Valley are a group of volunteers who support the squadron staff and cadets to support the smooth running and welfare of the cadets attending. The civilian committees aim to support their individual squadron by:
Giving direct help and advice to formations in performance of their tasks;
Providing a means of ensuring that squadrons' views are properly represented at Air Cadet Council, Regional and Wing levels;
Fostering association between

ATC

formations and their associated communities;
Raising, controlling and accounting for non-public funds in support of squadron training

programmes

and approved activities.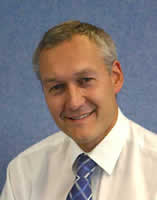 A number of squadrons will also have an Honorary President who is often a senior figure in aerospace, whether military or civil industry supporting and promoting the squadron. 2210 (Cowley) Squadron are delighted to announce that Richard Varvill, who is the Technical Director and Chief Designer of Reaction Engines has accepted the invite from Flt Lt Nigel Furlong, OC 2210 to join as their new Honorary President.
Richard is a founding Director of Reaction Engines Ltd, based at Culham Science Centre, who are developing the advanced combined cycle air-breathing rocket engine called SABRE that will enable aircraft to operate easily at speeds of up to five times the speed of sound or fly directly into Earth orbit.
Richard began his career with Rolls Royce Military Engine Division working on advanced gas turbine concepts (EJ200, Hybrid Fan Vectored Thrust Engine and ACME) and prior to founding Reaction Engines was responsible for engine design work on the RB545 air-breathing rocket engines and winged launcher studies for the European Space Agency. His full bio can be read at http://www.reactionengines.co.uk/about_management.html