Join as a Cadet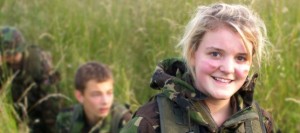 In year 8 or under 17 and ready for a challenge?
All you need to do is contact us and we'll put you on the way to becoming a cadet.
Your first few weeks will be free whilst you decide whether cadet life is for you.  After that the only cost is a small weekly subscription and additional fees for some specific activities, although a lot of what we do is provided for free.
After around four weeks you will be enrolled as a full member of your Squadron and be issued with your uniform.  And of course cadets can be of any race, gender or religion.
To find out more, either visit your local unit or call our Wing Headquarters today on 01235 547 990. Alternatively fill out the form below and we'll get back to you.
Join as Staff
Seeking a new challenge?
We are always keen to welcome new adult volunteers to our ranks, either in uniform or as a Civilian Instructor, all we ask is a few hours of your time each week.
After your initial training and checks to enable you to work with young people we will start to develop your skills, so don't worry that you don't know much about the activities we offer – we just ask you to be keen to learn and to do your best for the cadets at all times.
Once you have become an accredited member of staff, more specialised courses become available – these include adventure training, sports, shooting and professional skills. Volunteering in the cadet movement could even lead to a recognised qualification in youth leadership and training.
Volunteer Introduction Nights
This evening is perfect whether you have recently volunteered with your local Squadron or are thinking of getting involved. The informal evening contains a whole host of interesting and useful information
Venue – HQ TV Wg
Edward Brooks Bks
Cholswell Road
Shippon
Abingdon
OX13 6HW
Date – On the last Thursday of each month
Time – 7.30pm
Dress – Smart casual
The evening will last approximately one hour with refreshments provided.
To find out more about staff vacancies or the Volunteer Introduction Nights, contact Thames Valley Wing Headquarters on 01235 547 990 for more details.
Join a Committee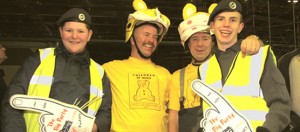 Don't have the time to spare but still want to get involved?
Many people want to get involved but don't think they have the time to spare due to work and other commitments. If this sounds familiar then don't worry, there's room for you too.
Each Squadron has a Civilian Committee which oversees the running of the Squadron, manages social events and fund raising activities. Committees meet at least once per quarter and are a vital part of the Squadron team. There are no minimum requirements for joining a committee, just lots of enthusiasm.
If you are interested in find out more please contact our Wing Headquarters on 01235 547 990 for more details.